Featured Property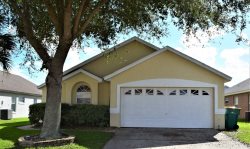 Lovely home, perfect for an Orlando area vacation with family
Guest Reviews
"We really enjoyed the luxury of space and having enough room for a family. The pool area was our favorite! We really enjoyed our stay ...
Just wanted to let you know that all of us had a fantastic 10 nights at your villa. The villa was very spacious and we all enjoyed our ...
Thank you for sharing your beautiful home with my family. This has been a wonderful place to stay. We have all loved it and enjoyed eve...
View More Reviews